The classic answer to the question "What are the must-see attractions in Dresden?"
normally goes something like this: The baroque Frauenkirche church, the Semperoper opera house, the Residenzschloss ducal palace with its Grünes Gewölbe treasure vault, the Gemäldegalerie art museum, the rococo Zwinger palace and the Elbe river that flows through the city known as the "Florence on the Elbe."
And, of course, there's much more for visitors to do: you could take a nighttime walk in the happening Neustadt across the river from the Old Town, visit  the borough of Loschwitz on the banks of the Elbe with its funicular railway and a 19th century iron bridge named Das blaue Wunder or "The Blue Wonder." There is so much, much more to explore in and around Dresden; it just depends on the length of your stay and interests. But if you want the full Dresden experience, there are some less-obvious things you really don't want to skip …
…and here they are: five of my top "don't miss," not-so-obvious things to do in Dresden: 
Climb up into the Frauenkirche dome
Even in hazy weather, the sweeping 360 degree view from the dome across the city and  far into the Elbe valley is unforgettable. I'm plagued by fear of heights, but I can assure fellow agoraphobes — it is eminently doable! And the satisfaction afterward of having been all the way up to the top is priceless. 
Stroll through the Kunsthof passages
Sauntering through the Kunsthof passages art and dining quarter made up of five different-themed "passages" in the Outer Neustadt is a real treat!. Start on Görlitzerstrasse, continue down Louisenstrasse, Rothenburgerstrasse and Bautznerstrasse to take it all in! The passages are perfectly suited for shopping and dawdling. Take a break in the charming Hofcafe — it advertises itself as Dresden's smallest coffeehouse — or stop for lunch in the Lila Soße restaurant-bar for some modern German cuisine or a cool libation (see my restaurant tips) before continuing to explore this fascinating, friendly part of town.
Eat an Eierschecke (or two…)
Eat an "Eier"  what? What I'm talking about is a classic Dresden treat. Here is what the famous writer and Dresden native Erich Kästner said about it: "The Eierschecke is a kind of cake that humanity in the rest of the world has the misfortune of not knowing about." What he and the other Dresdners seem to like about it is the delicate, light, sweetly airy custard-and-fruit topped cream cheese on a cake bottom. You can get yours and get hooked, too, in just about every cafe and restaurant. The one they serve in the Swissôtel Dresden's Wohnstube Restaurant is to die for. I want to express my warm thanks here once more for this taste delight and the recipe!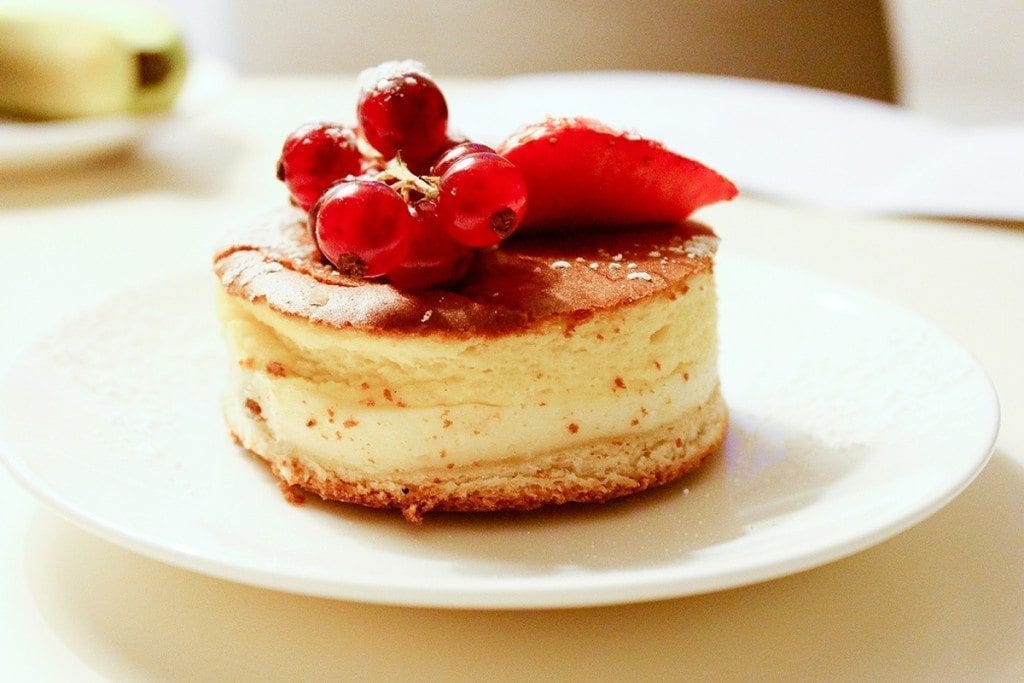 Tour the Semperoper at night
On the frequent opera rehearsal days, the Semperoper is not open to daytime visitors, so they offer nighttime tours to those interested in seeing and learning about the gorgeous interior. I found it to be hugely entertaining. They tell you countless amusing as well as instructive anecdotes and stories behind the stage curtain. So now I know how and why the opera burned down in 1869. I also learned that afterwards the plaster walls in the foyer were treated with a beer-based stain that made them look like wood, a fire safety precaution demanded by the architect Gottfried Semper who didn't want to see his creation go up in flames again. And now I also know where the best seats in the house are and the secret of the Semperoper's world-renowned acoustics.
I had to smile on learning about a problem that started when the Swiss herbal candy firm Ricola became an opera sponsor: now during opera performances, our guide complained, much too often you can hear the rustle of candy wrappers. Sighing that manners were going out of style, she shared with us this bit of Semperoper wisdom: "Every opera lover knew that you waited until the brass section started in before you sneezed…"
Semperoper at Night Tour starts at 10:30 p.m. and lasts one hour
Purchase your tickets online or from advance sales in the Schinkelwache on Theaterplatz across from the Residenzschloss palace. Be aware that you will need to buy a photography permit from the hatcheck lady for € 3.– if you plan to take pictures inside the opera building during the tour.
Go on a river cruise
Think of a river cruise on one of the antique paddle steamers operated by Sächsische Dampfschiffahrt as just like being on a city tour, except that it's on water and not only in the city. Feet hurting from too many cobble-stoned streets? A leisurely sightseeing trip with stops up and down the Elbe from Dresden offers a welcome change.
The cruise proceeds at a stately pace, through the Elbe river valley, past imposing palaces, ecologically restored meadow lands, and compact Dresden boroughs that alternate with picturesque villages. Its relaxing and captivating at the same time. You can easily keep body and soul together in the on-board restaurant with its ample menu that will satisfy any appetite. The cruise program offers a variety of cruises with seasonal themes. An Elbe river cruise when it has snowed I imagine would be simply magical.
My thanks for the invitation and organization of the Dresden visit go to Oliver Sefrin, head of press and public relations for Germany Travel, as well as to Markus Veit, associate for national and international markets, and last but not least Christoph Münch, manager for marketing, press and PR for international markets at Dresden Marketing. A great big thanks also to  Sächsische Dampfschiffahrts-GmbH & Co. for the wonderful palace cruise in one of its salon steamers. Simply marvelous!