Wander through the picturesque Old Town of Vilnius, let yourself be pulled along by the urban scene, take a break in a street cafe and watch the coming and going, then maybe visit a museum or one of the many churches. All this is pretty natural urban enjoyment, but there are some additional things that, in my opinion, are fun to do. And here they are:
1. Ride the cable car up Gediminas Hill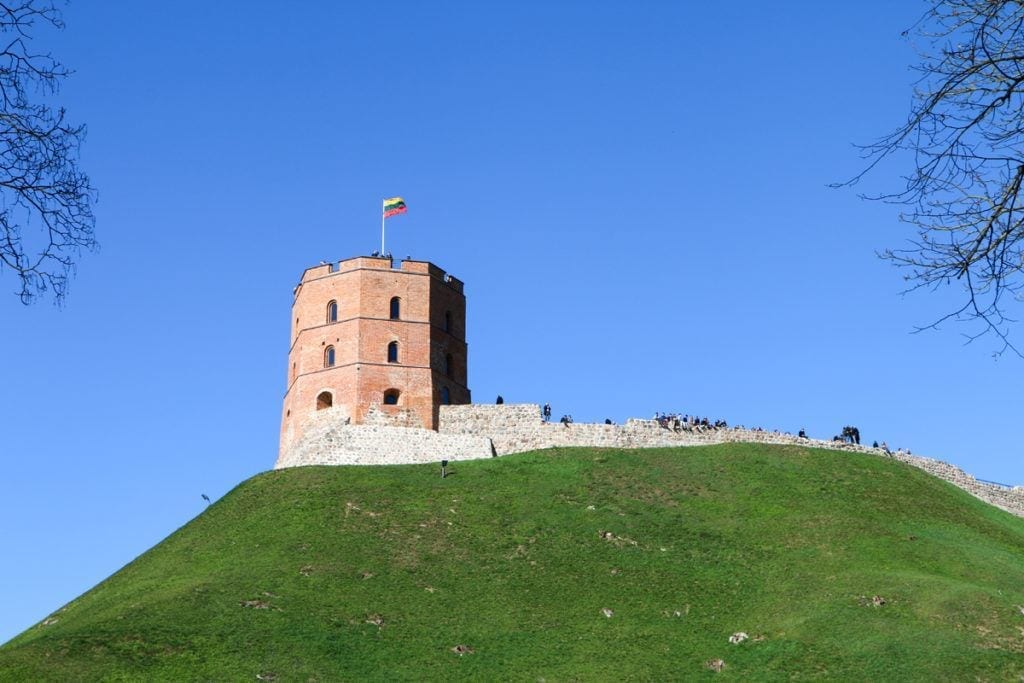 Your reward: a wonderful view of the entire city from the old fortress tower on top.
Gedimino Pilies Bokštas € 2.–
2. Rent a bike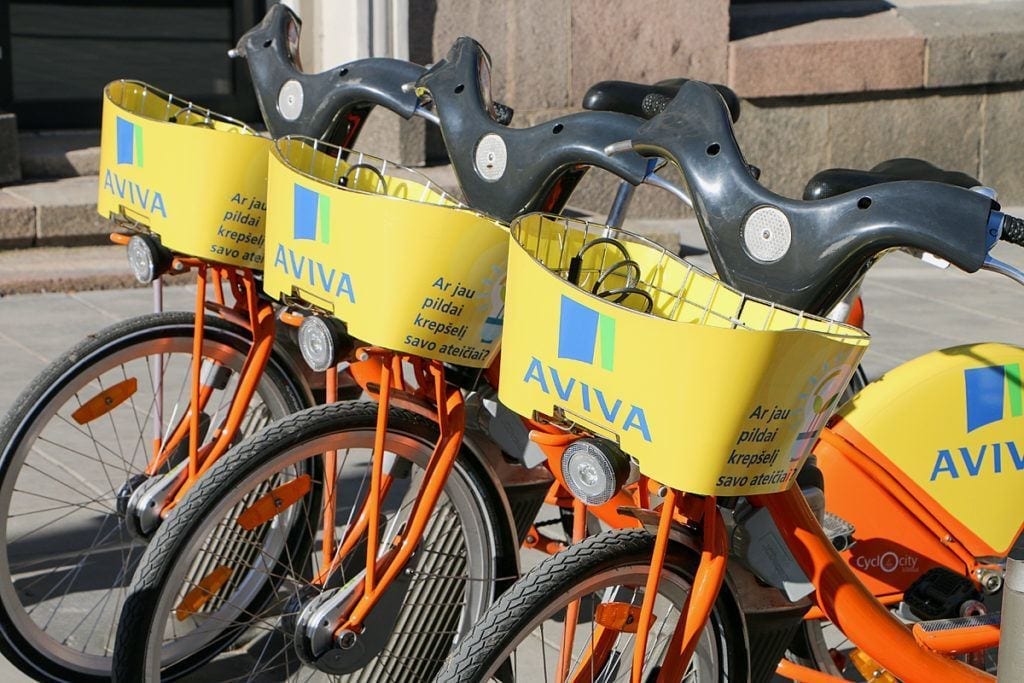 A fine way to cover a lot of ground exploring the city on your own.
www.cyclocity.lt
3. Get a guided tour of Old Town
This is the best way to get a terrific first impression and learn a lot of the city's history. To name just one provider, Vilnius with locals offers a free tour in English that starts in front of city hall at 12 o'clock noon. For the fastest non-vehicular city tour, you athletic types can book a Running Tour.  TourismInformation Center Vilnius offers traditional guided city tours, hop-on-hop-off buses as well as Segways for touring.
4. Ride on one of the "ostalgia-inducing" city buses
Buy your ticket for € 1 (one-way) directly from the bus driver on these people movers harking back to Soviet days.
5. Poke around in the iki supermarket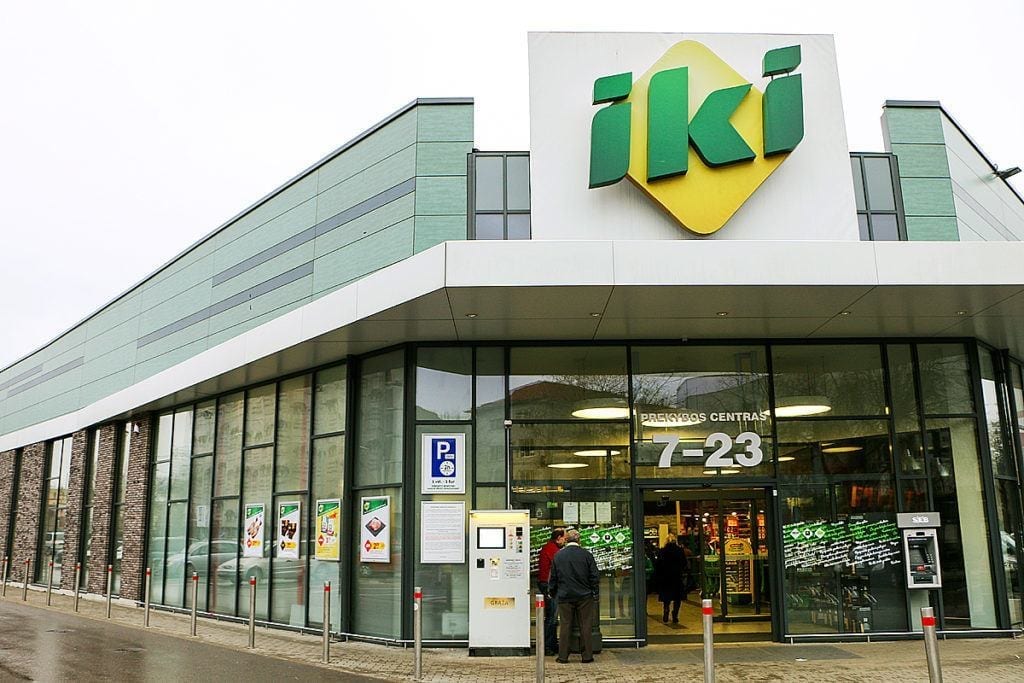 Discover unreadable product packaging, feel sorry (or not) for the live sturgeon confined in a narrow tank in the fish section and puzzle over the very familiar COOP fine food packages. Answer to the riddle: the COOP chain owns 20% of iki.
6. Take a (cheap) taxi ride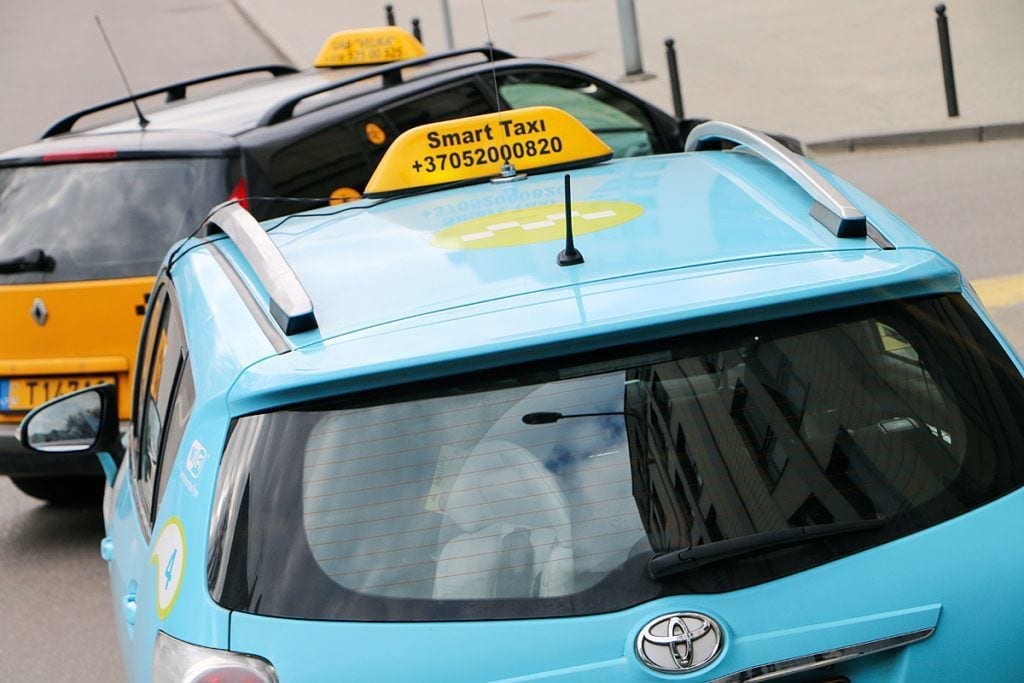 Taxi rides are generally cheap, sometimes costing less than the price of a beer. But the fares can vary substantially. One time we paid € 2.for a 15-minute ride; for the return trip (same route) the next driver wanted € 5…
7. Launch a heart's desire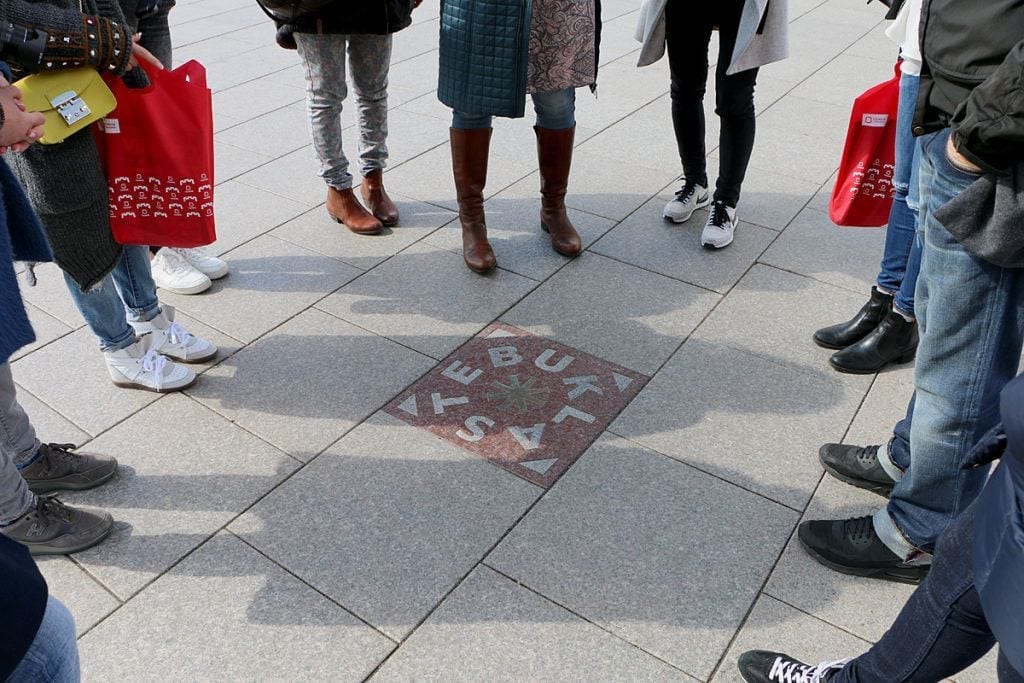 On the cathedral square, next to the bell tower, a tile is let into the ground with the word STEBUKLAS written on it. Turn three times about your own axis on it (but with eyes closed), concentrating on your heart's desire while doing this, and your wish has every chance of coming true.
8. Have at least one shot of Trejos Devynerios (999)
The herbal liqueur made from 27 different herbs is more than just a liqueur. People use it as a cure-all for colds and little ouches. "A shot a day keeps the doctor away," goes the saying. Moreover, it is also supposed to have miraculous power. Once more, if you want something really badly, Lithuania is your place: invoke the god or goddess in charge (hence better brush up on your heathen pantheon), tip some of the schnapps from your glass on the ground behind you and then drink the rest in a single swig. Does it work? Only one way to find out…and if at first you don't succeed, try, try again…
9. Take a break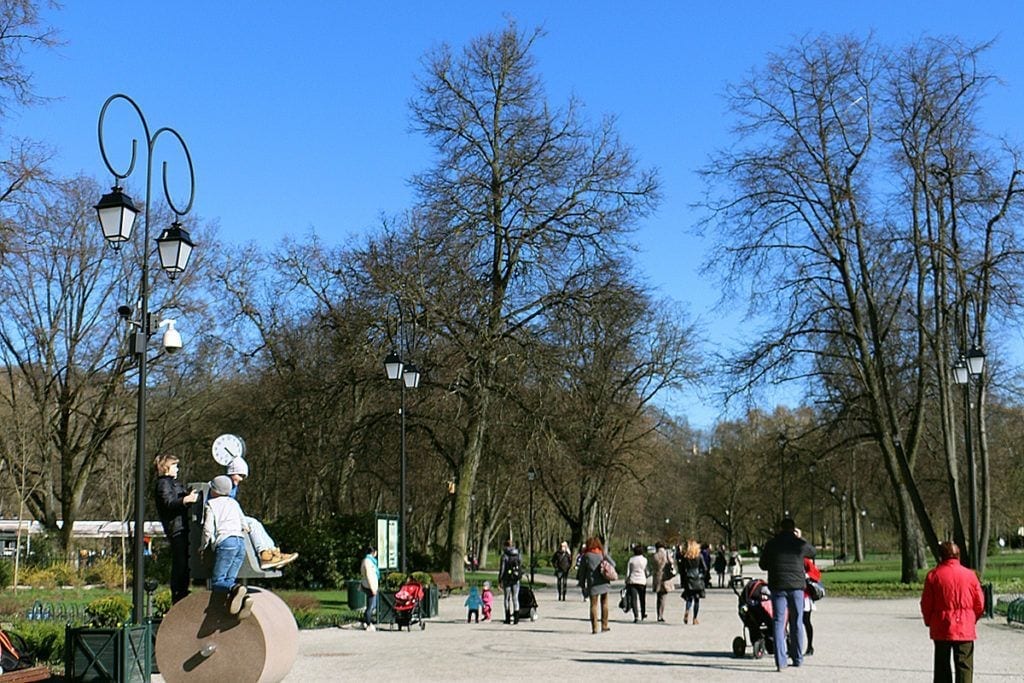 Recommended: Rest up on a bench in the Bernardinų sodas park that stretches to the bank of the River Vilnia from behind the cathedral and do some visitor-watching. There is also a little café and a small botanic garden in the park.
10. Lift off in a hot-air balloon
Not being quite of a mind to get into a basket and have the ground disappear under it, I did not follow my own advice here, but I'm sure more daring types enjoy it. We saw a few hot air balloons drifting over Vilnius; it looked spectacular, and I imagine it can be a memorable adventure.
Various operators available with Vilnius Tourism.
Vilnius Tourist Information Center
Tourist information is located in the airport lobby and in two locations in the central city, with one of them by city hall.
www.vilnius-tourism.lt
More tips on what to do in Lithuania can be found at hekla.com.
All my pictures of Vilnius and Trakai (see my report on this historic city also on travelmemo.com) are available in this Flickr-Album.
My thanks for the invitation to this memorable flying visit go to Germania Marketing & PR Manager Severine Isaac, Chairman of the Board Urs A. Pelizzoni and CEO Tobias Somandin of Germania Flug AG and, last but not least, to Simon Benz with PrimCom.