In searching for a quiet place to stay during our Ibiza island vacation, I came across plenty of cute boutique hotels. But it was Hacienda Na Xamena that grabbed me the instant I saw it — and not just because it has a profusion of pools…
… the other thing that really made an impression on me were shots of the view from the hotel presenting a sublime panorama of cliffs and ocean.
It is easy to understand how the Polish-born architect Daniel Lipszyc could fall in love with this spot when he designed and built Hotel Hacienda Na Xamena on the island 40 years ago. Lipszyc wanted to raise a stylish abode but also one that would blend in with the rural surroundings. I'd say he succeeded very well on both counts!
Nature meets design
The architect managed the feat while largely leaving the natural surroundings unspoiled. Even in the garden by the pool we found native rock outcroppings, part of the bluff on which the hotel stands. And when driving the last few kilometers to the hotel, we were bemused to find ourselves on an unpaved road (we were actually almost ready to turn around, thinking we'd missed our turn), which just reinforced the feeling that up here we could not possibly turn a corner to suddenly encounter a manmade structure of any kind.
All the more imposing then, to come upon the Hacienda majestically enthroned on a pine-studded bluff on the northwest side of Ibiza and a world away from the clubs and the roar of the party animal crowd.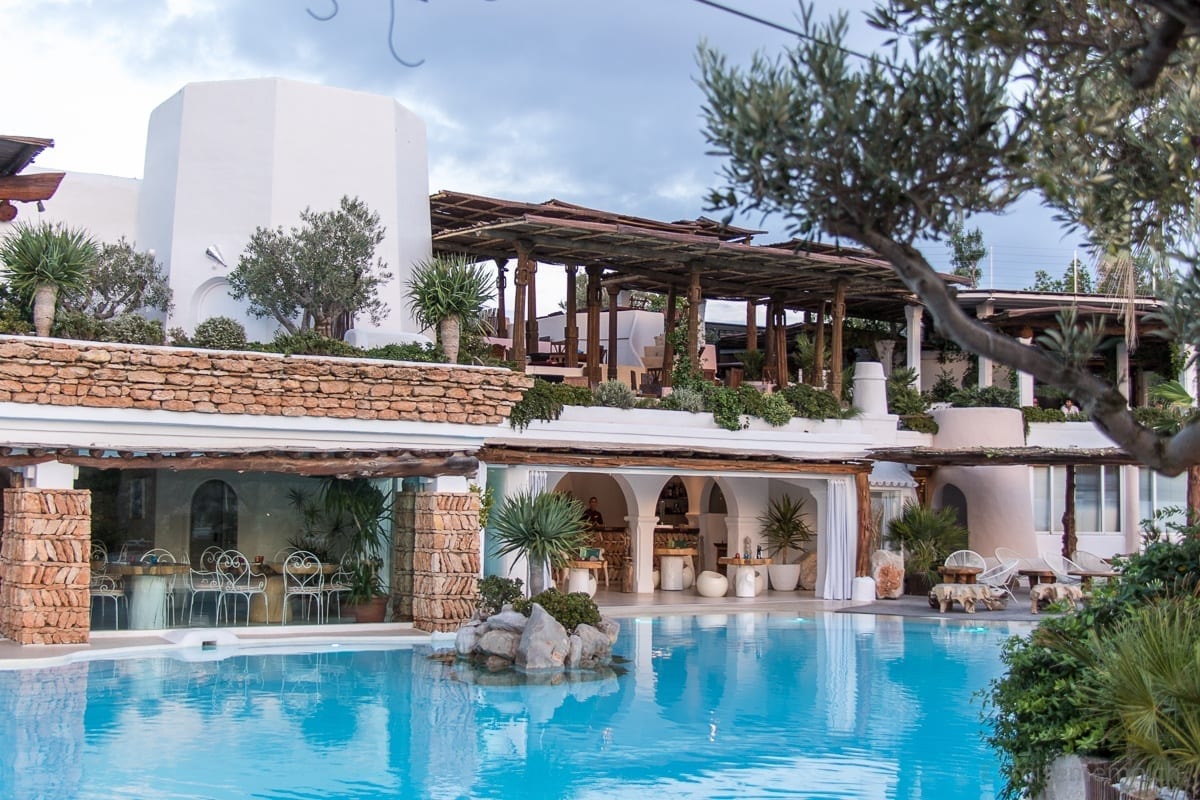 Strictly speaking, the architecture and accouterments are not 100% hacienda-style; the exterior is done in ibicenco finca style: whitewashed, with courtyards, archways and arcades. But once we stepped inside, we discovered an eclectic mix of traditional local interiors and antiquities from Bali and Sri Lanka that blend to give the hotel an exotic air — at once exciting and inspirational.
Rooms and suites
We are ensconced in a simply but very stylishly appointed Double Superior Room. White dominates, the design is thoughtfully elegant, and it comes with a view of the imposing cliffs and beyond.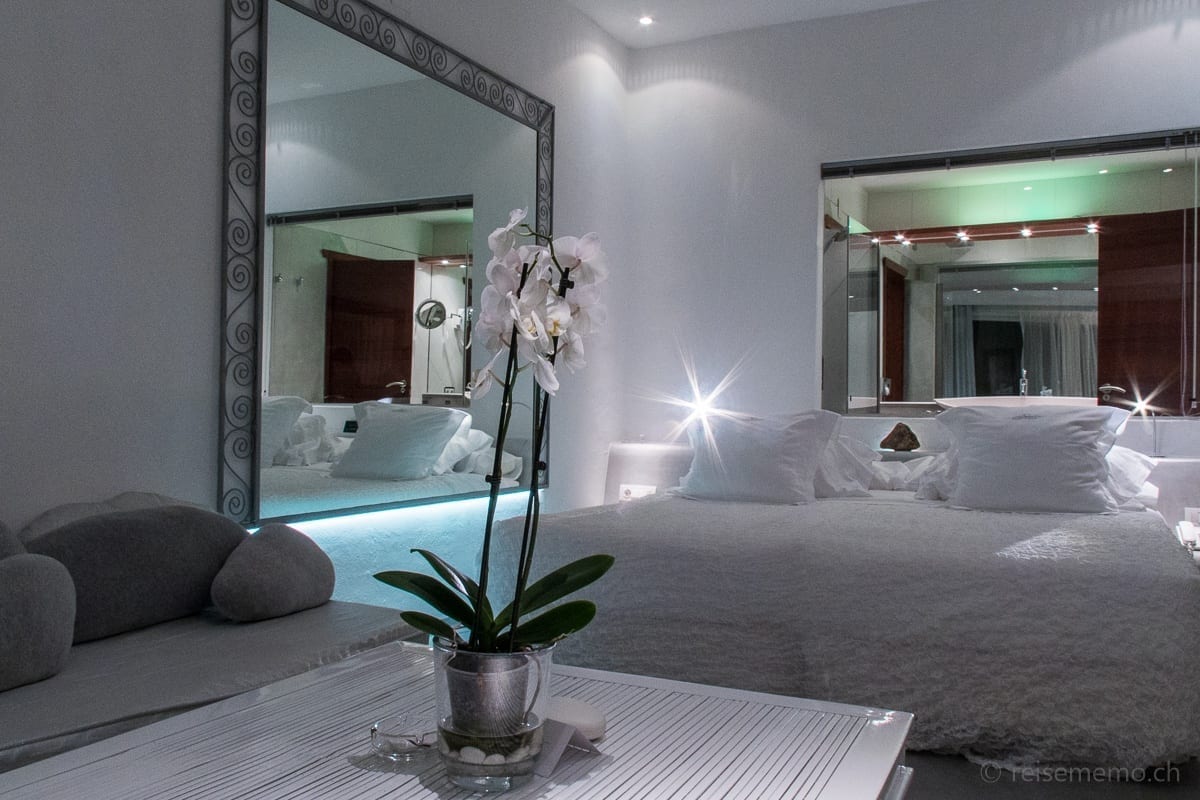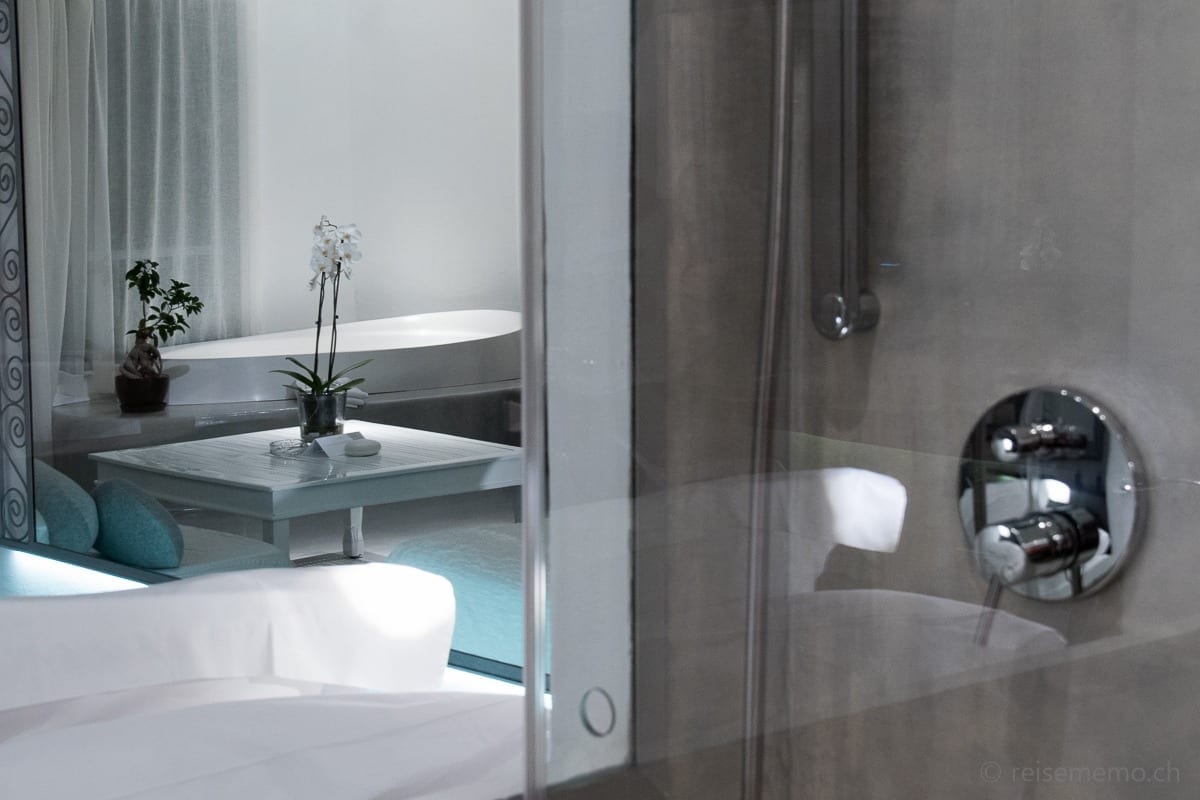 The hotel has a total of 77 rooms and suites, yet it did not strike me as large at all. The rock formations, rooms set in angles, many places to tarry outdoors, including lounges, seating alcoves, and a library let the 5-star resort seem both compact and playful.
Pools without end
Guest can spread out in fine fashion around the big pool also, in many of these little niches and on the cascade-like terrace.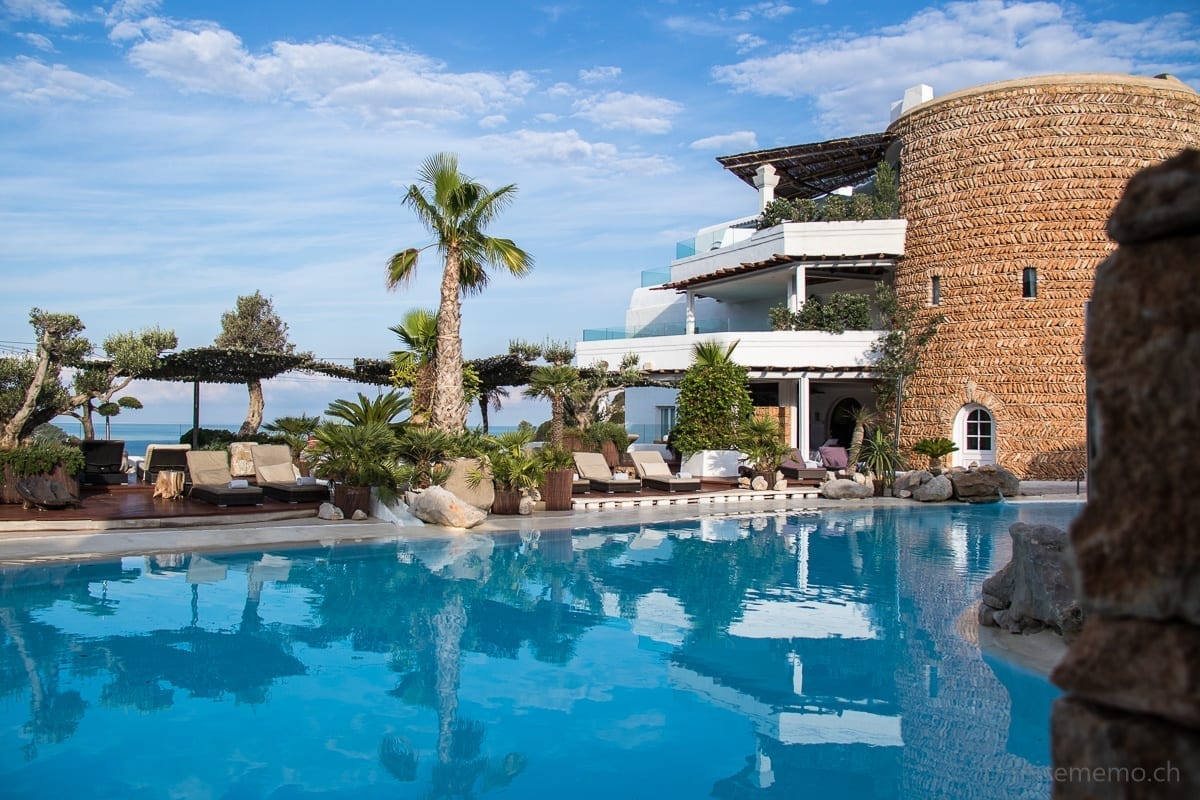 As long as we're talking pools and cascades: there are pools everywhere — two big outdoor pools, an indoor poor and a lot more in the spa area. They are meant to be enjoyed — for instance, in the spa you can book a "Cascadas Suspendidas Pool Experience", and it's a dream experience, all right. This is how it goes: you get to try eight different pools that step down the bluff slope and you let an array of different massage water jets and water temperatures in each boost your circulation. And you're enjoying all this with the sunset doing its thing to create a dreamy mood and, so to speak, frame the experience. I let the nature spectacle sink in and after the last pool felt like a newborn!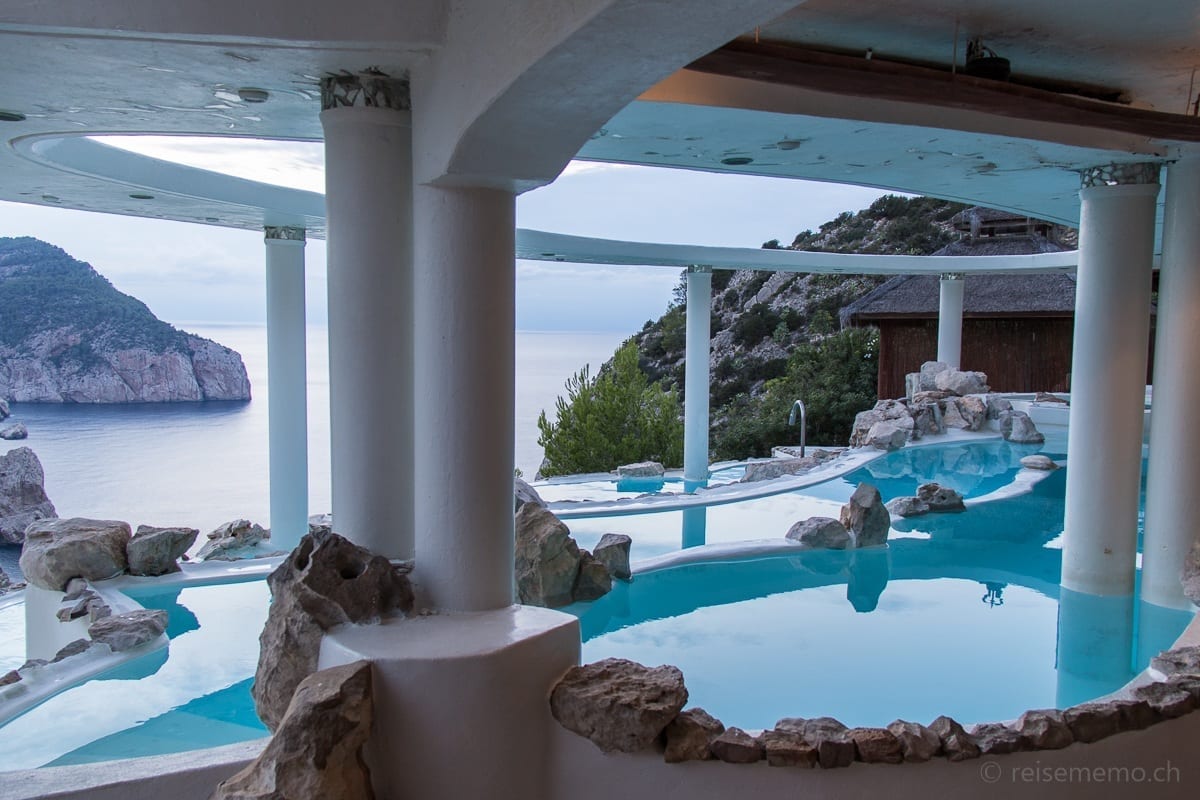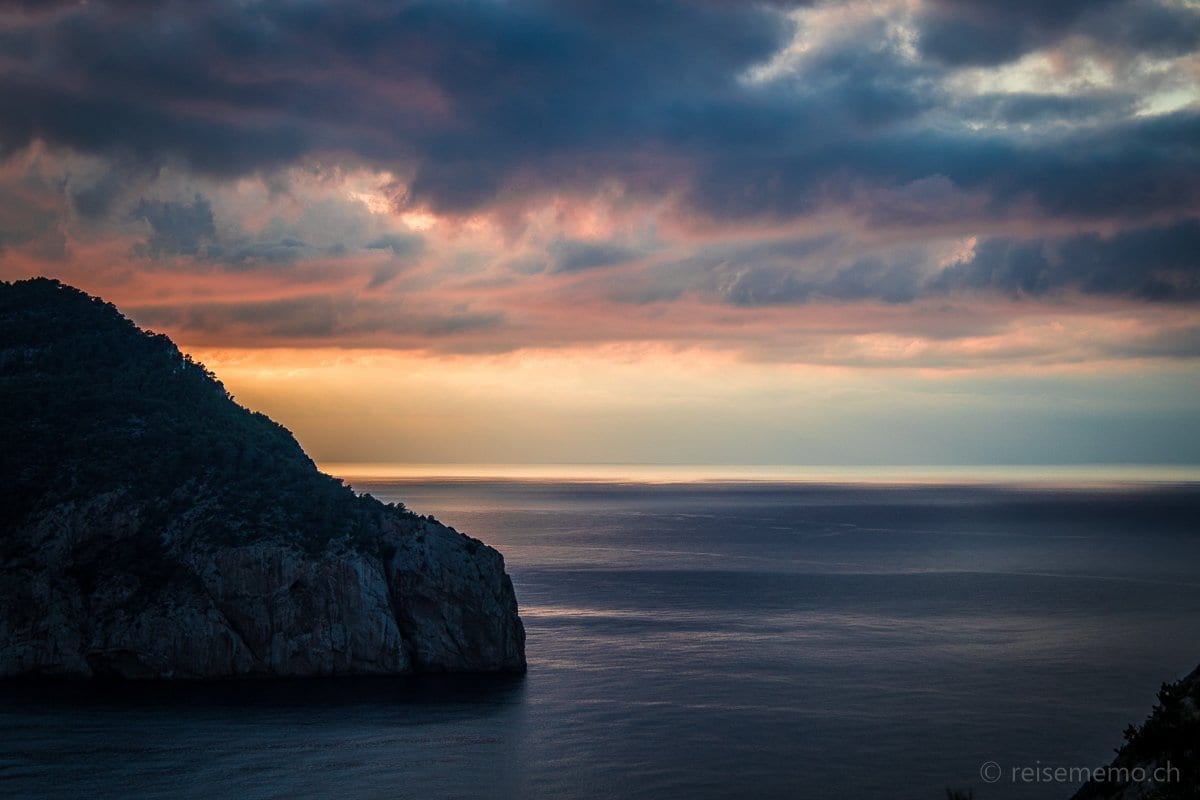 Another way of enjoying bubbling water and sunset at the Hacienda is in your quarters. Because all rooms with the exception of singles come with their own Jacuzzi; the "Eden Suite" even has a small pool in its own garden! Ocean view included, of course. Magnificent!
This dreamy island hideaway is paradise for nature lovers, those seeking peace, and for romantics who want to experience the real Ibiza — but enriched by a hint of the exotic and great design.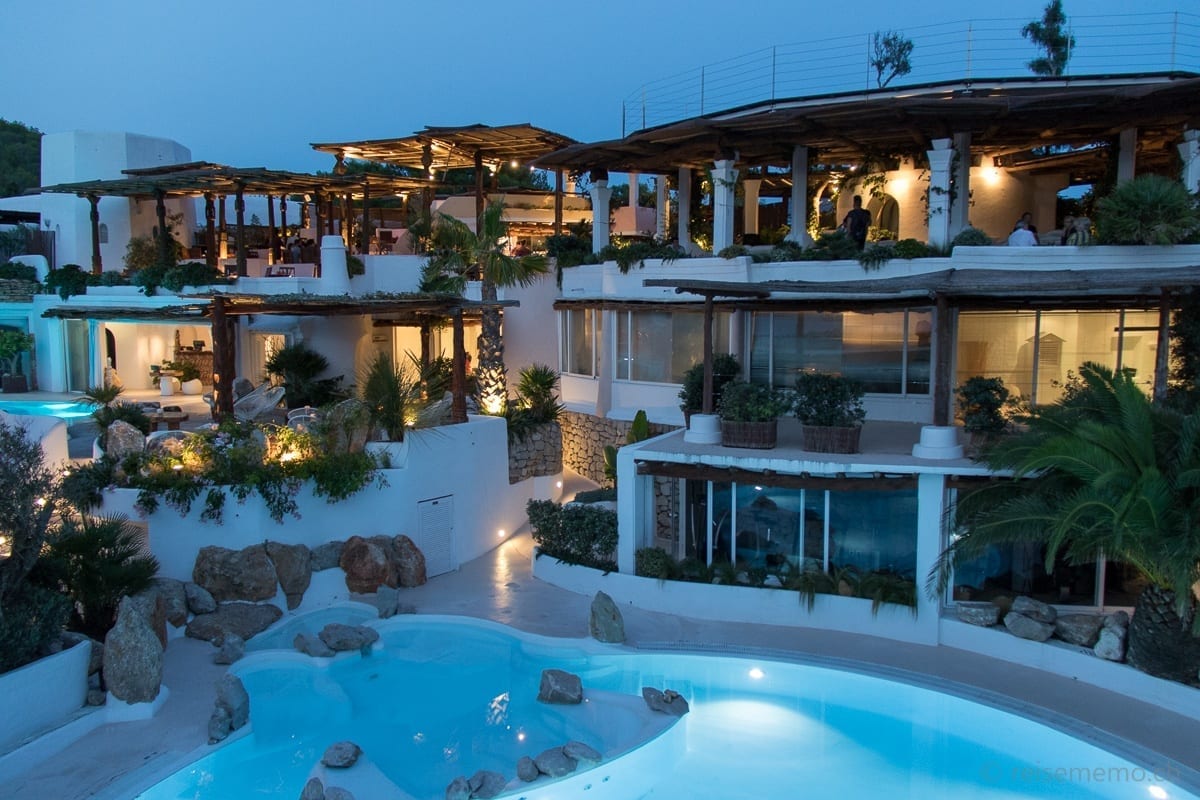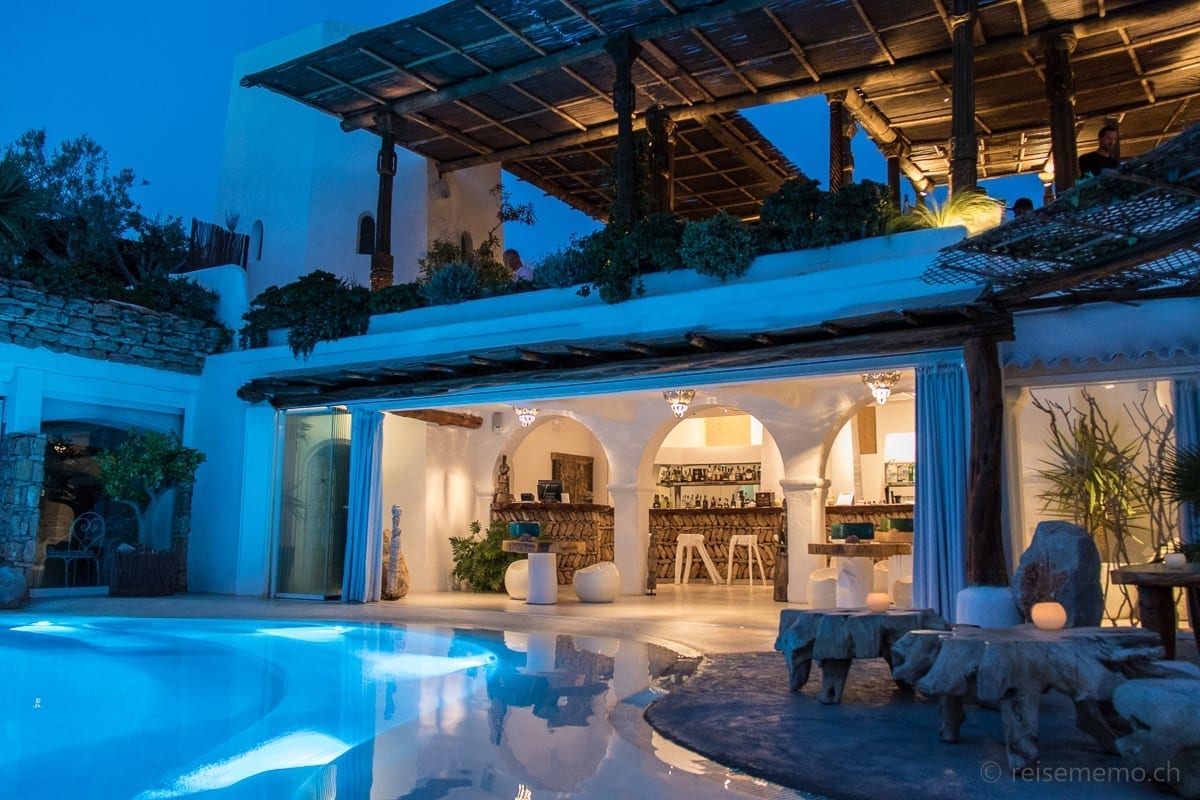 Our thanks to…
… Victor Lipszyc, Marketing & Communications Manager of Hacienda Na Xamena, for the kind invitation.
As it happens, Victor is the grandson of the hotel's architect. Victor's brother Arturo also works in the resort where he runs the restaurant operation. It seems the family is planning another experience world below the current spa, according to Arturo, though that's all he would let on about it… we wait to be surprised!