It never ceases to surprise on Mallorca; barely have you left a village on a side street and you find yourself in the countryside in no time at all. Already as I passed the first entrance gate, in the distance I saw a seigneurial and imposing country mansion dating to the year 1881.
I could feel my anticipation grow. It felt as if an important family had invited me for the weekend — well, fantasizing is allowed, isn't it.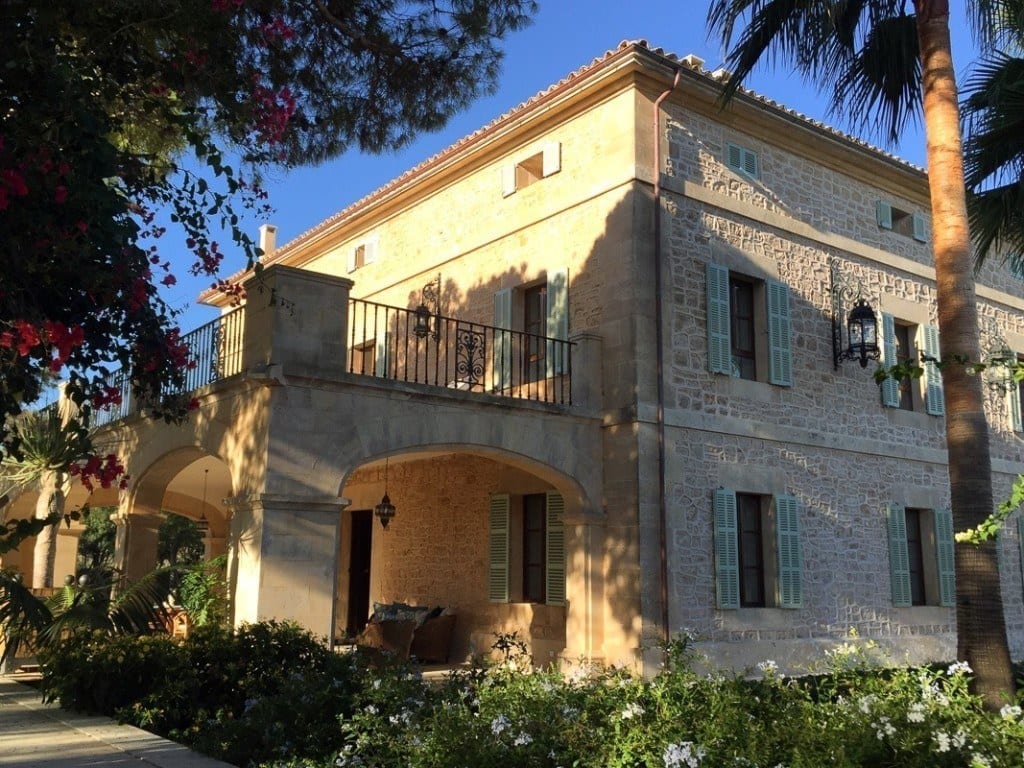 I like it when the hospitality already begins at booking — of course, no problem, looking forward to welcoming you! — and then when this promise is redeemed upon arrival. Swedish hotel manager Johanna greeted me with open arms, no sooner had I emerged from the car — just as I would expect a hostess who invited me to welcome me to her house.
The Cal Reiet Holistic Retreat
And so I became immersed in the Cal Reiet Holistic Retreat, which opened its doors for the first time in July 2015. In the main house, you can choose from ten deluxe and luxury rooms, all of them furnished in today's trendy, bright, sophisticated country house style. You can tell right away; pros have been at work here. I had booked #10, known as the Tower Room; it had the bathroom on the lower floor and the bedroom above it with windows piercing its walls all around. This one looks out on the Santanyi village church, that one onto the pool and the garden, and another simply let you take in the distance. The tower living vibe is unique.
I slept wonderfully well on double bed's high mattresses, just the way I like them — and the in-room swing is meant to be used :-) That said, for those who can't give up their favorite TV series even when vacationing, you'll need to catch them on your iPad via W-LAN, because none of the rooms have TV.
Check out prices and availability here:
Should you want to bring the whole family, you are best off booking one of the two casitas right next to the main building. In these two colorful guest houses a total of five one-or two bedroom suites are available, each with full kitchen and private patio. Inside the casitas, beautiful Moroccan and Asian wood accents beguile.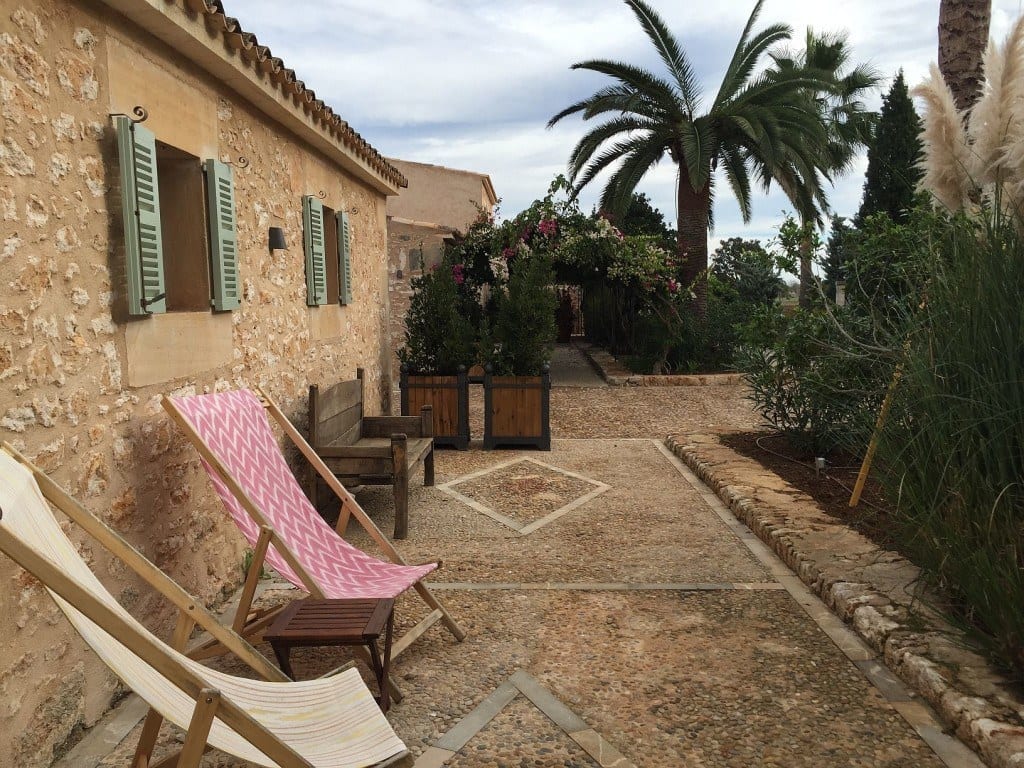 Holism – a philosophy of life
"Stress will leave you beat no matter how healthy you eat" counsels Johanna, who manages this holism refuge for the Swiss owner-couple that befriended her. Holism is a philosophy of life that, put simply, means being mindful of body, mind, and spirit. So, it is unlikely that there are many kitchens in Mallorca's luxury hotels that consistently dish up healthy food like Cal Reiet, vegetarian delicacies (prepared with utmost creativity) exclusively made from seasonal produce of the island and not a bit of sugar, except in the excellent local wines that they decant for you.
In addition to the healthy fare, social aspects are of great importance at this holism oasis. Hence, you can enjoy breakfast (the fermented bread comes fresh from the bakery every morning!) or dinner seated at long dining tables that encourage contact with the other guests.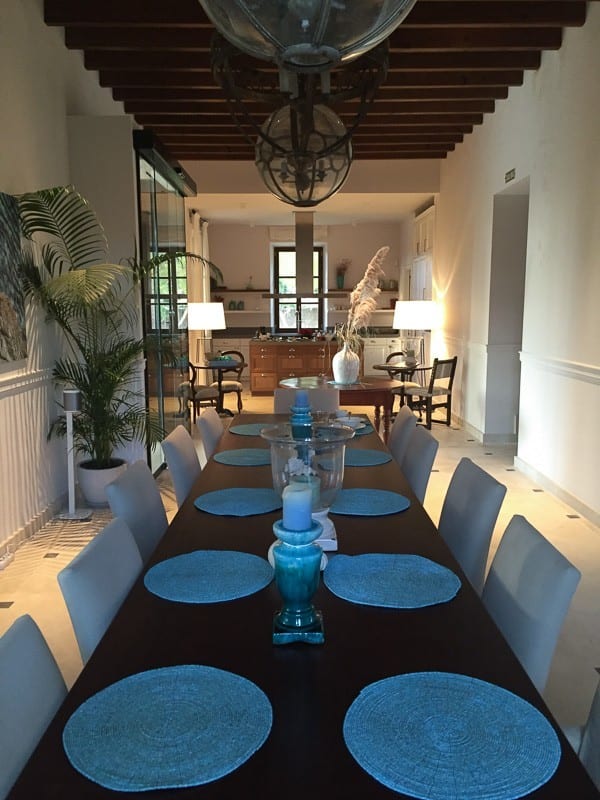 However, the huge idyllic strolling garden with its beautiful old growth trees (I could not stop feasting my eyes on these tall old trees!) also offers up a multitude of secluded retreats, as does the main house, starting with the cozy library with a view of the garden to comfortable sofa corners to the very large and attractively designed pool complex with bar. Please note: Cal Reiet is a non-smoking hotel, in- and outdoors.
Hospitality genes
The ten-person crew offers everything that you need to relax and revive. Every Cal Reiet team members in one form or another has a role to play in wellness; so it can easily happen that the yoga teacher or the personal trainer check you in when you arrive. "Everyone who works here must also have hospitality DNA," confides Johanna as her most important hiring criterion. This is when it dawned on me why I did not feel like a guest in an anonymizing luxury ambiance but instead at home in a familial environment with style.