Longing for spring and curious about where my ancestors came from, upon being opportunely invited by Booking South Tyrol www.bookingsouthtyrol.com, the independent online booking platform of the South Tyrol Hoteliers and Restaurant Owners Association (HGV), I head south to visit South Tyrol's provincial capital Bolzano, the Sarntal (Sarn Valley), and St. Ulrich in the Grödental (Gröden Valley). 
During the train journey via Innsbruck, spring shows itself in the most varied aspects. In Glarus, its first tentative green shoots are on display, during the climb up the Arlberg mountain it is all grey, and once on top, shockingly it still hides under a coat of snow, and then, during the change of trains in Innsbruck, it makes me shiver in the wind-swept train station. On the next leg of my journey over the Brenner Pass into Italy, beige, ocher, grey, and slime green colors persist, here and there dotted with precocious forsythias of such a glaring gaudy yellow that "what drugs are they on?" flashes through my mind, bringing a smile with it.
I literally crave green; the thought of apple blossoms is lodged in the back of my mind. The gray sky hemmed in by mountain massifs only heightens my yearning for expanses, brightness and blue skies. Finally, once we are over the Brenner, after Franzenfeste, the valley widens and there lies Brixen peaceably in a valley bottom. But it all disappears again as the train enters a tunnel and, deprived once again of a view, I truly feel as if I'm being stretched on the rack. Not a moment too soon, we pull into Bolzano.
I get off the Trenitalia, cross through the train station and emerge from it, astonished, in a park beneath a glory of blooming magnolia blossoms.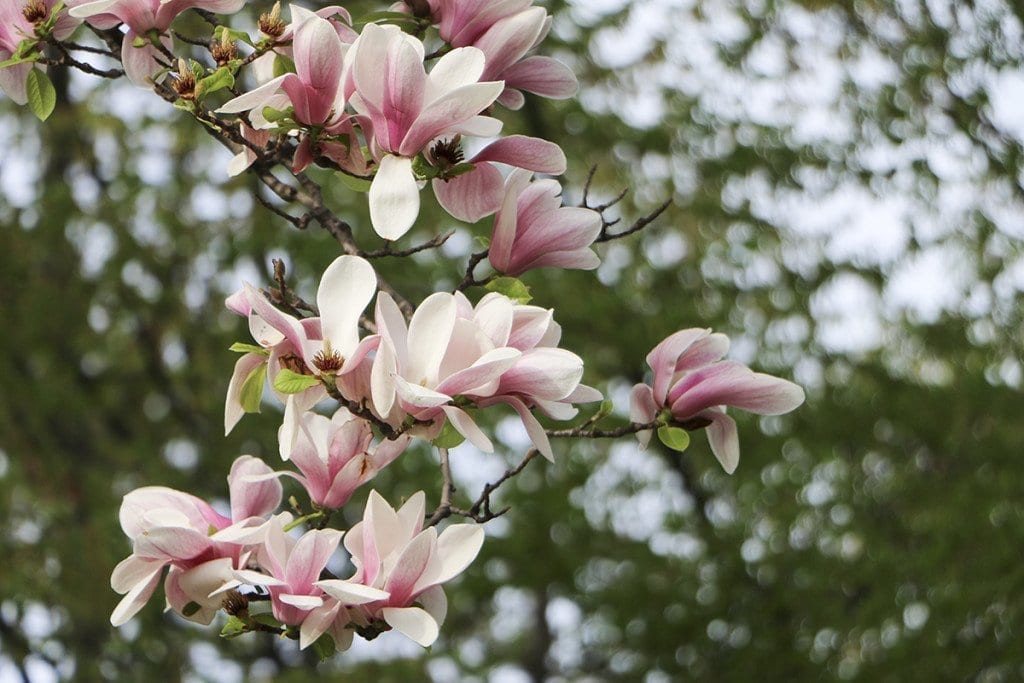 I fill my lungs with the mild scent of spring, and I do believe a joyous smile must have spread over my face. Made it! But I was on a tight schedule — barely time enough to stand and take it all in…
Waiting for me in the Hotel Greif on Waltherplatz square was a generously-sized maisonette. This 33-room design hotel, ranked first among Bolzano's best hotels for the past three years, is a true treat for the eyes. The blissful hospitality that this establishment has made its hallmark is genuinely convincing. The motto "very personal" can be sensed in its every nook and cranny. Happy as can be, I extended my stay spontaneously into Friday and, shedding all obligations, I savored two additional days there. GRIFONCINO, the hotel's fine little bar, opens its doors to guests at 5 p.m.
HOTEL GREIF | Waltherplatz | I-39100 Bolzano | www.greif.it
Traveling anywhere in South Tyrol, expect to get your money's worth food-wise. Let me only mention here: Tyrolean wine, Schlutzkrapfen (ravioli), Krautsalat (coleslaw), Striezl (plaited bread), Krapfen (doughnuts), Speckknödel (bacon dumplings), Schüttelbrot (flat bread), Apfelkuchen (apple cake) …
I was impressed by the "South Tyrol Restaurant" initiative ( www.gasthaus.it ) that 32 traditional restaurants have joined to date. The idea is to revitalize historical restaurants with authentic, high quality and regional cuisine, and it won me over completely. Florian Patauner hosted us in his family-owned restaurant and conjured up a wonderful spring menu for our table. We accompanied it with a Sauvignon that you can drink only during asparagus season. Sublime!
RESTAURANT PATAUNER | Bozener Strasse 6 | I-39018 Siebeneich-Terlan |
Leaf through the online brochure for South Tyrol Restaurants I 2016 | 2017 to find all the necessary details on the various restaurants taking part in the initiative.
During the two-day "official" blogger trip, thoughts of spring  at times took a backseat to other priorities. Here you will find my reports on culture, customs, and here my report about artisan crafts in the Sarntal Valley. And here is a list of 6 things not to miss during your stay in Bolzano. But spring was never far out of mind, even if it was still mostly out of sight in St. Ulrich in Grödental where snow still covered the ground. Yet, even here, the first harbingers of spring were presenting themselves. Then, while on a Sunday walk, I was rewarded not only with an unexpectedly perfect view of the mountain scenery but also with the heady scent of wisteria. And then, bam, right there in my path, were my longed-for apple blossoms, swarmed already by humming bees feasting on the nectar.
So, like a miracle, here it was! Spring under a dazzling blue sky!
But inevitably came the time to say good-bye. Before starting my homeward journey, I reveled in one more perfect morning in Bolzano: First, I enjoyed to the fullest the delicious breakfast on the terrace of the Hotel Greif. This was followed by a stroll through the Old Town, admiring the bright, picture-perfect house facades along the way. I sipped a cappuccino on the piazza, wrote my last postcards (!) and watched the daily colorful doings of the sellers on the Obstmarkt market square. Unable to resist, I bought a kilo of fresh white Terlan asparagus. At one of the many deli butchers, I stocked up on South Tyrolean bacon and smoked sausages. And then I waited, barefoot and smiling, in the shoemaker's shop for ten minutes as he glued the insoles in my new Italian shoes.
Later, on the way to the train station I made the obligatory quick detour to the PUR Südtirol  and there, in that paradise of regional bio-products, bought a few last-minute little presents. With bag and baggage, it was high time to be off to the train station, passing once more by the once opulent but, alas, already fading magnolias.
Ciao Bolzano!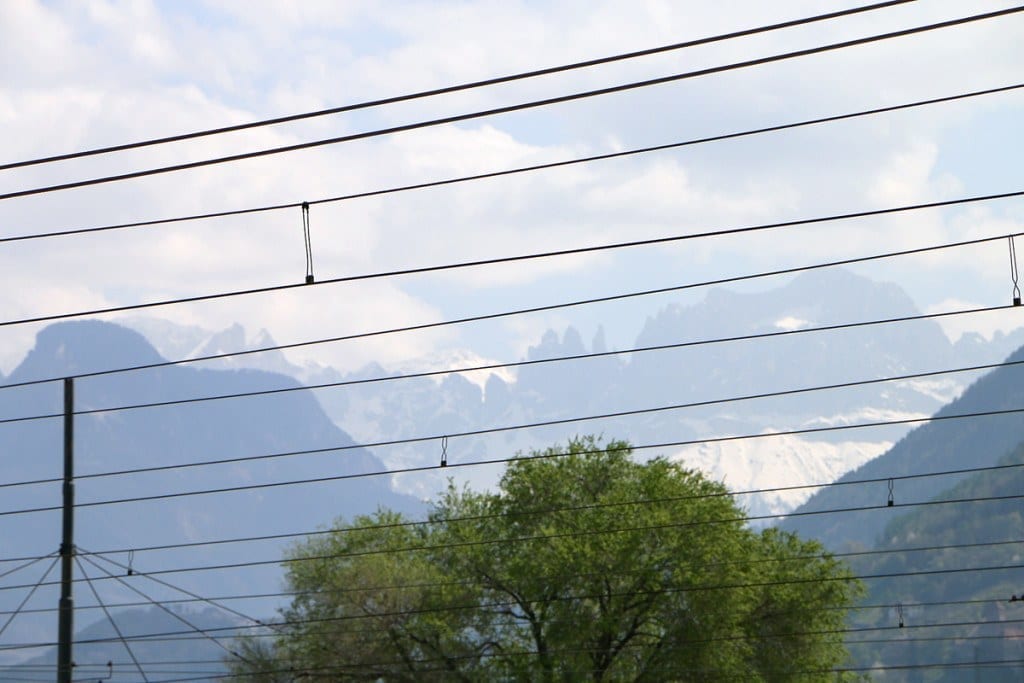 All my South Tyrol images can be accessed in this Flickr-Album.
My sincere thanks to Elmar Premstaller and his team at Booking South Tyrol www.bookingsouthtyrol.com and equally to Eva Ploner, Ulrike Platter und Elisa Casagrande with the daviso pr agency. Thank you for the invitation, the warm hospitality, and the many unforgettable moments. I can only say "ci vediamo!"*
*"See you again!"