The Sarntal Valley's ancient Roherhaus farmstead, parts of which date back to the 13th century, today functions as a museum. Our visit let us experience farming life, living tradition, crafts, joie de vivre and a contagious portion of sly humor!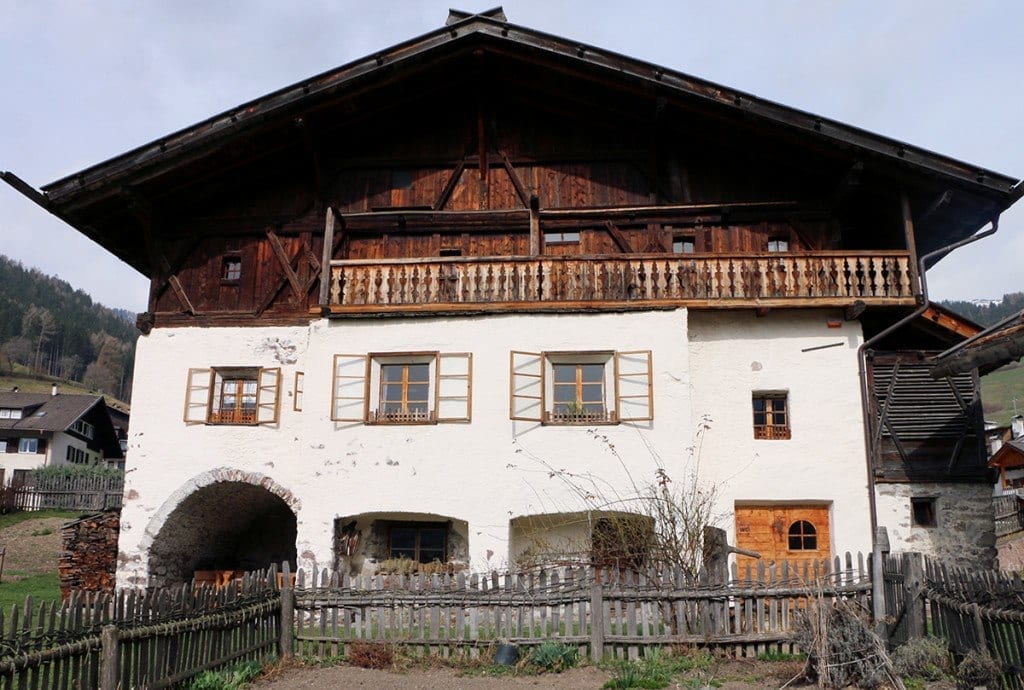 Maria Kröss entertained us in delightful fashion with amusing, mythical, and historical tales. We were introduced to the Sarn traditional costume in all its finer points. And the more time I whiled away in this cozy parlor, surrounded by these warm-hearted people, the better and more content I felt. If only I could have stayed longer! The feeling was one of being right at home — as if visiting with relatives.
The German spoken by South Tyroleans comes from deep in the throat with many a "ch" and reminds me of Swiss German. Some of the dialect's words and phrases also recall German Swiss expressions. When Sarntalers switch to speaking Italian — the official language — it has a sharper edge to it than in the country's more southerly reaches. A rolling "r," normally absent from Italian, helps give the South Tyrolean version a unique characteristic sound.
Here in the museum we also encountered the pipe ("Reggele" in Sarntal dialect) and cutlery maker Peter Ainhauser. He let us try our hand at his craft that has been handed down for generations. He taught himself the ancient metal, horn, and leather working techniques. The filigrees he incorporates by hand in knife and flatware handles as well as knife sheaths witness to his incredible dexterity. Each of the inlaid mystical signs is designed to protect the implement's owner in a specific way.
The farm women of Ollerhond Selbergmochts  (roughly "all sorts of homemade cooking") served us a delicious lunch. These down-to-earth women have not let the success of their catering enterprise go to their heads. As they let on with becomingly modest smiles, RAI, Italy's national TV channel at one point had even flown them to Rome to display their traditional culinary skills on a cooking show.
Rohrerhaus | Runggenerstrasse 10 | I-39058 Sarnthein | www.rohrerhaus.it
Some of my ancestors come from South Tyrol, and so I somehow feel personally connected to these traditions so deeply rooted in the valley's soil.
On the information plaque in front of the Roherhaus I read:
He who knows where he is rooted can give wings to his thought, words, and works.
E. Ferste
And suddenly I realize that even those who have left the Sarntal Valley to disperse into the wide world still know where home truly is.
You can see all my pictures from South Tyrol in this Flickr-Album.
I want to take this opportunity to warmly thank the management of the Rohrerhaus Society, the Sarntal Tourism Association, the traditional costume couple, and the women of Ollerhond Selbergmochts for all the insights they provided me into their living traditions.
I also want to thank Booking South Tyrol at www.bookingsouthtyrol.com and, last but not least, Eva Ploner, Ulrike Platter and Elisa Casagrande with daviso pr agency for the organization and personal support.