I travel frequently to Palma de Mallorca, typically spending two or three days a month on the island. And when I overnight in the capital, I prefer the attractive four-star design Hotel Tres. From day one of my first stay there, it has felt like I was coming home.
Whether you are on your own or traveling as a twosome, everything clicks here: top location, top rooms, and top staff. The guys and dolls of Hotel Tres will go the extra mile for you. And they do so in a genuinely helpful and friendly manner.
By now, I've developed a Tres arrival ritual: Following the familiar arrival chit-chat with Hauke or Dimas at the front desk, I take to my room where I know a delightful bottle of Cava on ice and wrapped in a white fabric napkin will be waiting for me.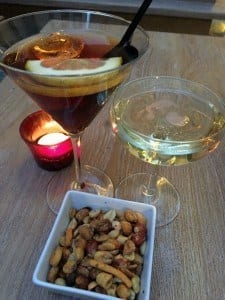 And then, rather than dealing with my carry-on bag, I head for the peaceful patio with its play of water and light and giant palm tree to chill out in a lounge chair with welcome drink in hand. The patio connects the 16th century city palace and the 1950s building housing the hotel to form a harmonious oasis in the heart of Palma's Old Town.
Or, when I arrive too late in the evening, I might instead just order a delicious hamburger with hand-cut fries from room service. I'll eat it in bed then while watching TV and without a single dribble! That's because every room is equipped with these sensational bed rollover tables – it's like eating at a table while relaxing in bed.
Hotel Tres features 41 bright rooms and suites furnished in Scandinavian designer style – hotel manager Svenn Rudow hails from Norway – and with a sexy touch throughout: the pictures on the walls bare a great deal of skin but all of it is presented with cool stylish restraint.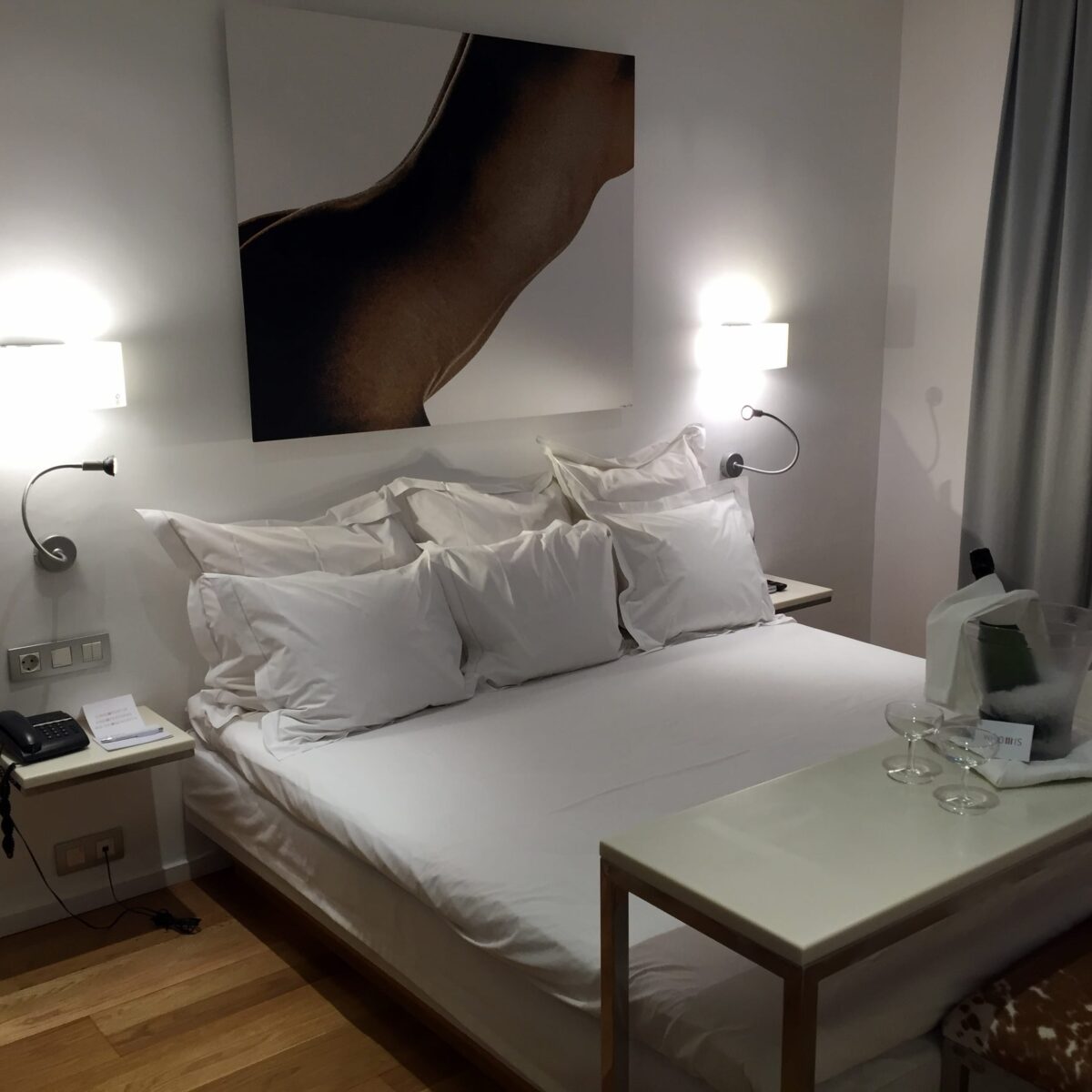 This lifestyle boutique hotel's roof terrace is another attraction that exerts a magic draw with its view of Palma rooftops shimmering in the most varied terracotta hues, of expansive courtyards and quaint balconies with their laundry lines or herb planters.
Also unique is the roof terrace's small pool from which you have a spectacular view of Palma's sublime cathedral. Poolside is the perfect way to relax on returning from an exhaustive stroll through the town. Ready for a bite to eat or a cool libation to quench the thirst you built up? Just pick up the phone to order it!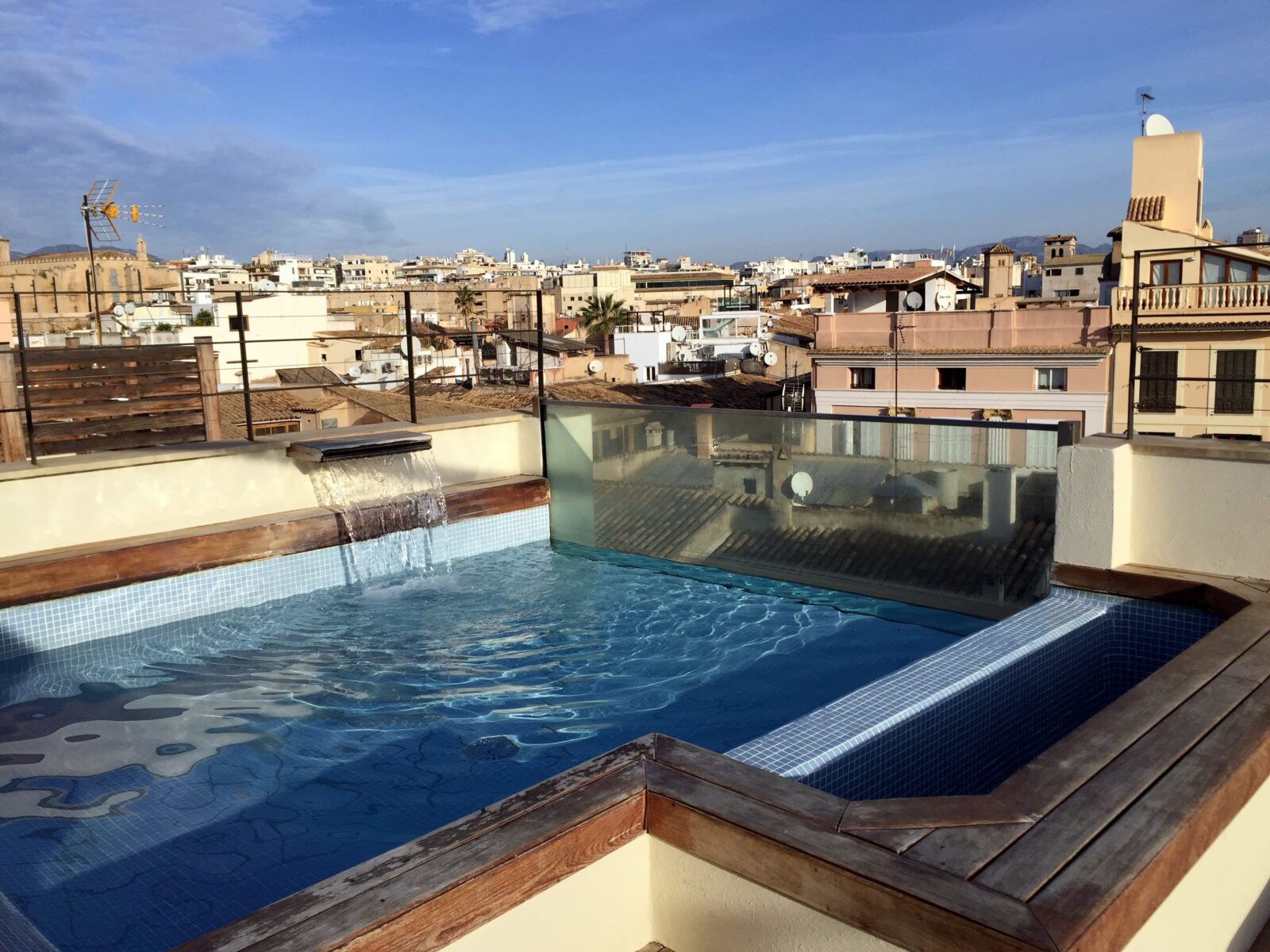 In the winter time, instead of jumping into the pool you can simply hop into the sauna. And should you not want to skip your workout during your urban stay, then the Tres personal trainer can make you sweat right here high above Palma's rooftops.
Tres is in one of Palma's best locations — from here everything that's worth seeing is within at most an easy ten-minute walk: the cathedral, the seaside promenade, the yacht harbor, trendy bars and delicious tapas restaurants or local temples of gourmandise. And the renowned shopping malls are practically at your doorstep. Here, too, the Tres offers an in-house special service: a personal shopper who will make sure that nothing escapes you to which you take a fancy.
Despite the amenities and specials, the Hotel Tres is anything but a tricked-out temple of the fancy-schmancy. Its value proposition is simply this: friendliness with style in the best location at a fair price.
This is what keeps me coming back.