I'll admit it: when Walter floated the idea of flying to Ibiza, I was underwhelmed. What, Ibiza? … No, really? The infamous jet set island teeming with end-to-end parties? Count me out!
When the Venga Boys sang "Yeah, I'm going to Ibiza" back in the 80s, I would have given anything to dance a couple of nights away on the fabled island. But with just a couple… of years now come and gone, I go for vacations with lots of nature and a modicum of the sort of crowd scenes you find in the Ushuaia Club, for example, never mind the heaps of people at the Playa d'en Bossa.
Well, anyway, after a while of Walter being his persuasive self, we wound up booking the flight to Ibiza. There we found two cute places to stay that promised quiet and relaxation away from the party hubbub. And, yes indeed, — we spent a couple of gorgeous days at the Hacienda Na Xamena and the Ca Na Xica boutique hotel.
Naturally, because we just can't see ourselves lounging around the livelong day, even in these lovely oases, we wound up exploring the island. Here's one result of our exertions: pointers to 7 things no visitor to the island should miss…
1. Check out a hidden cove
Whether its silken sand, wild rock formations, or pebbles: you'll find beaches and coves aplenty where you can stretch out in the sun and linger a while. One of the most magical ones we saw is the Cala Salada cove. Cliffs, sand, and pine forest combine to create a splendid nature setting here.
2. Climb Sa Talaia, the "local mountain"
Take your pick of shank's mare, the bike or, yes, the car: it all depends on the conditions and temperature how you choose to reach Ibiza's highest mountain. But look out: the unpaved mountain road winds in daring serpentine loops up to the top. In places, we had to shift down and proceed in first gear!
Once on top, you get a terrific view of the coves all around and, in fact, of half the island.
3. Explore Ibiza's Old Town
The castle wall with keep and the cathedral all dating from the Renaissance are impressive. It's an absolute MUST on any Ibiza visit to walk through the Old Town's narrow lanes full of nooks and crannies — not least because the Old Town of Eivissa (the local name for Ibiza Town) has been declared a UNESCO world heritage site.
Just be sure, in any case, to wear a sturdy pair of shoes so that you can cut a fine surefooted figure at all times on the occasionally very steep lanes paved centuries ago with cobblestones.
4. Do some shopping in a hippie market
Every Wednesday, thousands of market hounds converge on the Punta Arabi hippie market, the oldest one on the island. The goings on are colorful and frolicsome here. It pays to arrive early, because by noon it gets crowded amid the general shopping hustle and bustle.
Personally, I like the Las Dalias hippie market in San Carles even a little better. It may not be quite as big as the one in Punta Arabi, but it's still quite extensive with lots of stands selling jewelry, exotic musical instruments, colorful clothing, leather goods, decor items. But for all that, everything is still a bit more refined here, including the beautiful restaurant with live band.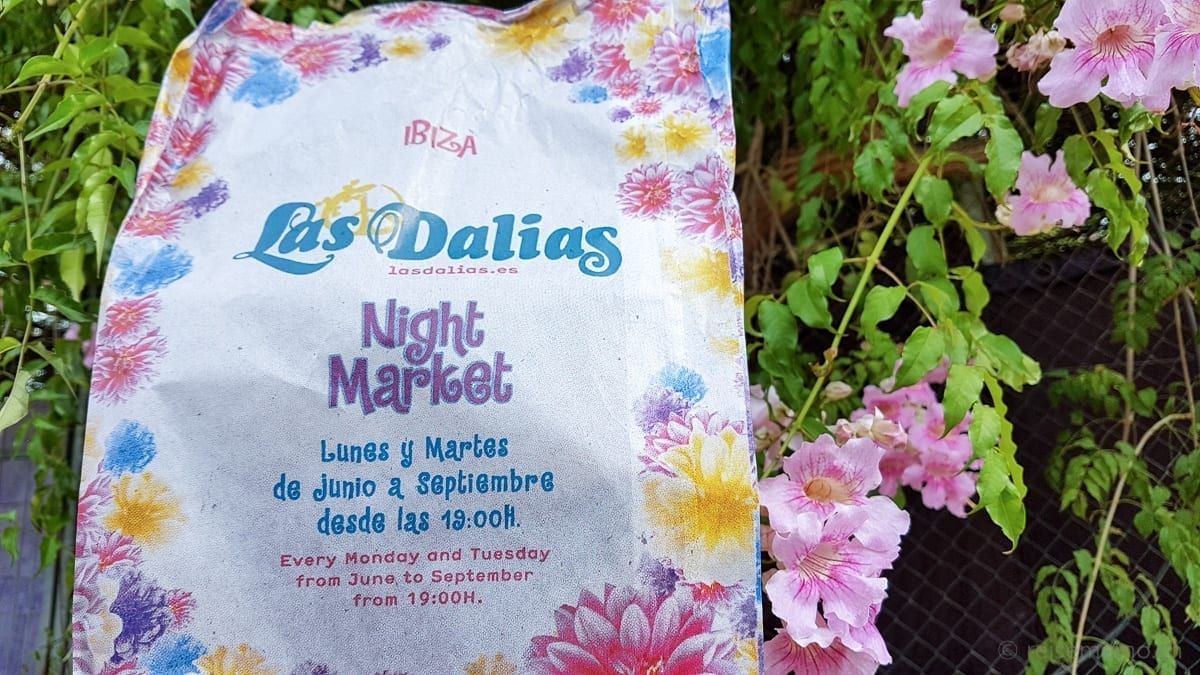 Apropos decor articles, in many Ibiza villages you'll find small, neat shops that sell home furnishings in addition to their main business line of selling clothes. One example is "La Tienda es Cucons" in Santa Gertrudis. Very cute!
Take a few steps more and in the Café Musset you can get a fine "cortado" that's just waiting to be concocted for you. It's an espresso with a touch of foamy milk that hits the spot after so much shopping.
5. Visit one of many churches
More generally, a visit to Ibizan villages like San Miguel or San Juan is highly recommended so you can let them work their magic on you. But, careful, don't get carried away: there is literally a centuries-old church in every one of these unspoiled dazzling white villages.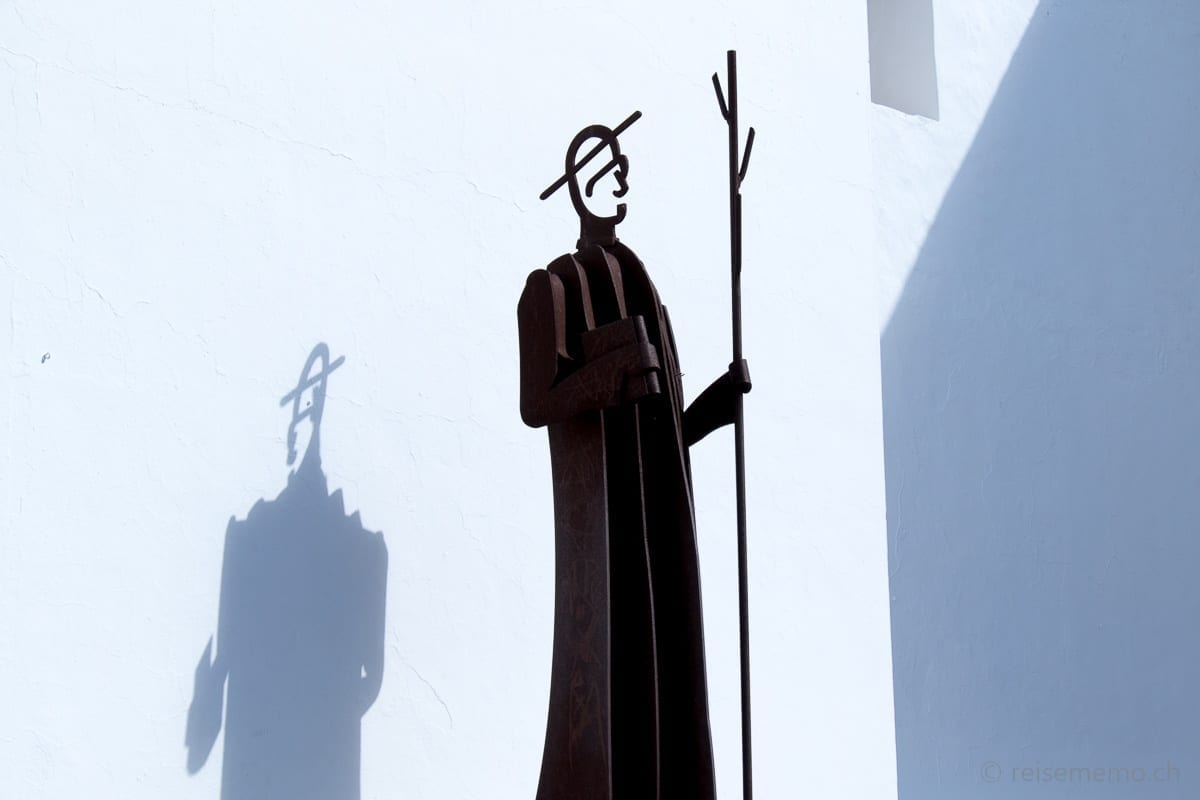 6. Have a great meal in a chic restaurant
There's definitely no shortage of lovely, specialty restaurants on the island! We got some great leads from Ibiza connoisseurs of places where they serve great food in a special ambiance. We devoted a separate post to our very own personally reviewed restaurant 6-pack.
7. Kick back in a beach club for sun, ocean, and more.
All right, finally, do be sure to drop in on one of the many beach clubs. The island certainly has enough of them. They invite you not just to hang and catch some rays, but also to eat, drink and feel like you never want to leave. We actually checked out several of these and will share the results of our clubbing soon.
Conclusions reached after a week of Ibiza
Okay, with the week on Ibiza behind us, I don't mind confessing that it was a surprisingly positive experience: If you do a beeline around parties and beach clubs overflowing with testosterone and silicone, there's plenty to do and discover: untouched nature with vast pine forests, gorgeous coves, romantic restaurants and idyllic villages with their cozy cafés, markets and stylishly appointed shops. In two words: highly recommended!
Well, yes… and for party lovers the island is still paradise for sure ;-)